You'll  get a TON of cool web elements to use in your business cards (or whatever you decide to create)!
Characters • Background images • Texture • Web Elements …
Easy to use interface
Unlike most business card products out there on the web – The Business Card Creator by Laughingbird Software is EASY to use! Just launch a template, and pull down graphics from the graphics bin!  – Click on the image to the right for a better look!
Import Images
The Business Card Creator comes with hundreds of built in images! If you'd like to customize your cards even more … you can import your own images too! It's as easy as pulling down a menu item.
Print Online!
No more messing around with expensive and messy card stock! … just upload your final image to the printshop, press a button — and you'll have perfect business cards sent right to your door!
Watch this quick video to see just how it works…!
BONUS!! Over 200 additional logo templates!
What are others are saying about The Business Card Creator…?
Normally – this amazing software is $67!
but for a limited time, I'm offering the Business Card Creator for…
Do you already own The Logo Creator software?
…Great! Then you can purchase this as an "Add-on" package!
Note: Click this ONLY if you already have The Logo Creator software installed on your computer.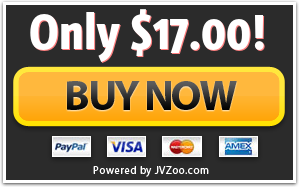 (This $19.00 Add-on package only contains the templates and images. This won't work if you don't already have The Logo Creator installed.)
30 Day Money Back Guarantee!
Try the product for 30 days, and if you're not satisfied, just send me an eMail and I'll send you a refund right away. You have absolutely nothing to lose because the risk is on me!
— Sincerely,
Marc Sylvester
Laughingbird Software